RAISING THE BAR FOR TECHNOLOGY IN IDAHO
The Idaho Technology Council (ITC) Hall of Fame and Idaho Innovation Awards highlight the amazing work that has been part of Idaho's past and the great innovations that are defining its future. The best and brightest technology and leadership talent in the state of Idaho will be showcased.
Every year the ITC inducts two new nominees into the ITC Hall of Fame. We created the Inspiring Innovation design for the HoF event which included the concept & brand palette, messaging, event program, banners, step-and-repeat, stage backdrop, and event advertising. The event was the largest in the history of the ITC and with the help of a great group of volunteers, it was also the most successful. We also worked closely with Micron, one of the ITC HoF sponsors, to promote the Legislative Reception at the new Zion Building.
ITCHoF. #idahotechcouncil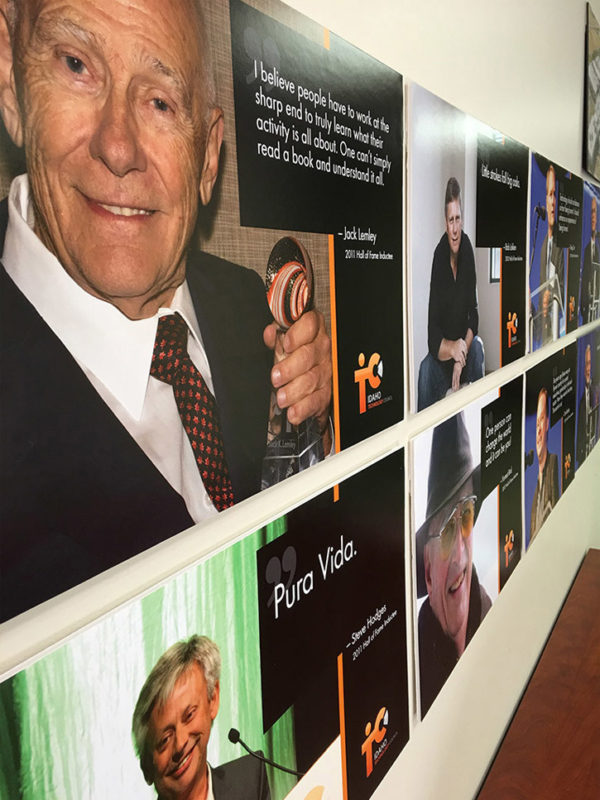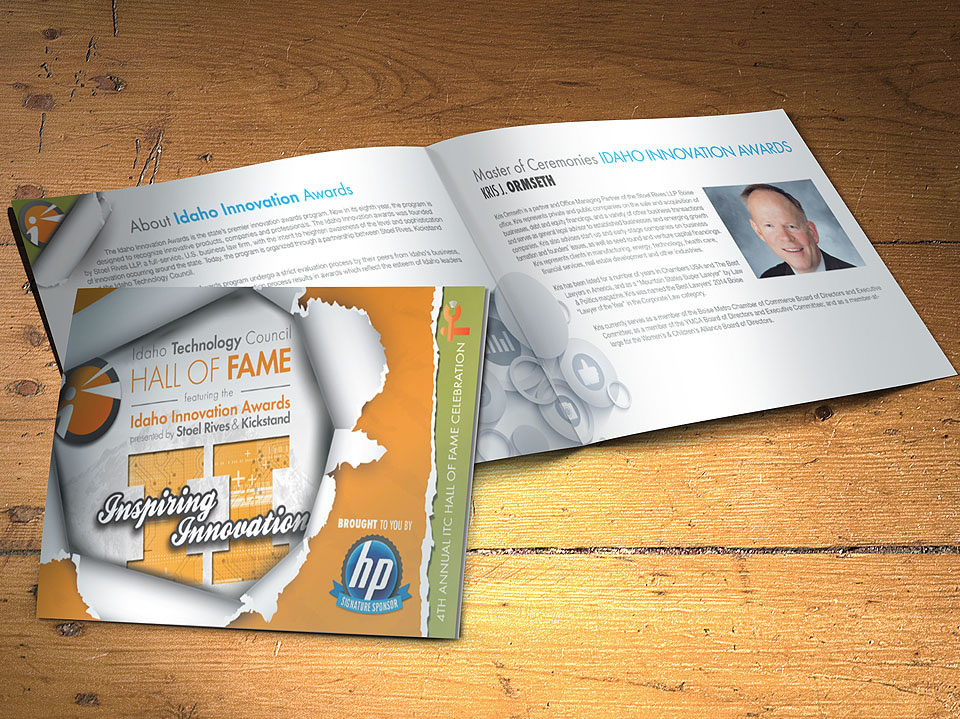 "Sean was awesome to work with and very creative. He helped us work through our projects and provided a strong consultative approach to helping us generate a fantastic product. They were professional, engaging, timely, and wonderful."
Jay Larsen – Managing Director/Idaho Technology Council