Zerorez® is pleased to offer its state-of-the-art, revolutionary and patented cleaning process. This unique cleaning process produces superior results, making it an excellent choice for soiled carpets. We specialize in cleaning carpet, tile, stone, upholstery, area rugs, hard surfaces, pet treatment, mattresses, granite, and automobiles for homes and businesses in Chatham County, Beaufort County, Bryan County, Bulloch County, Jasper County, Effingham County, Liberty County, Glynn County. Using our patented zr process™ that includes Powered Water®, Zerorez® provides an environment-friendly clean also leaves no smell. This green clean sanitizes and is safe for kids and pets. We do NOT use soaps or harsh chemicals to clean. No residue means your carpets stay Cleaner Longer®. Our trained technicians are certified, background checked, and provide great customer service.
Zerorez® is the right way to clean®!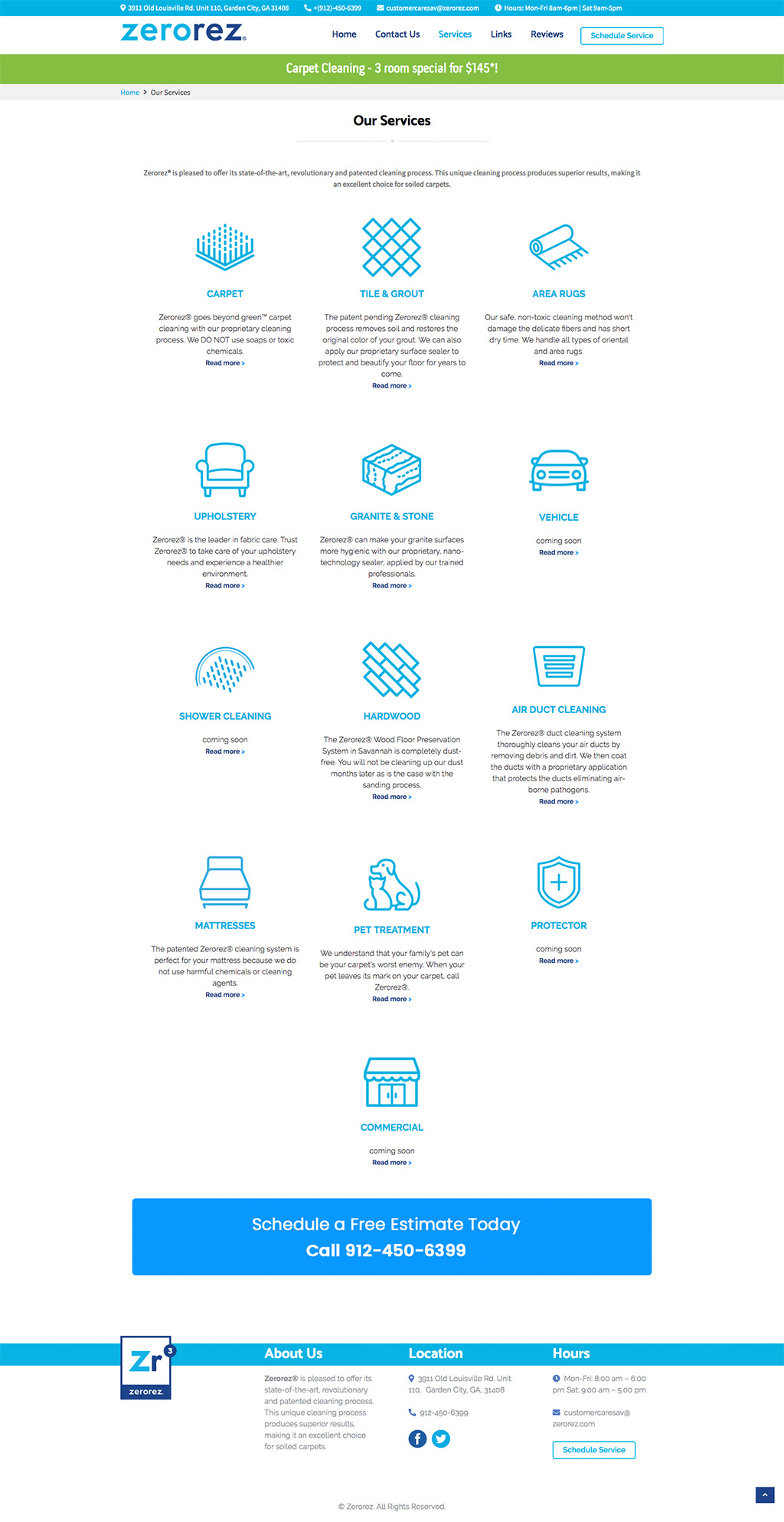 We believe that a healthy home starts with clean carpets. Nothing cleans more thoroughly or protects
your investment better than the revolutionary, patented and GREEN Zerorez® cleaning process. Our
professional technicians use the patented Zr process™ to solve the industry's top concerns.