Bight Gear
Branding, Design, UI/UX, Web
We Reduce Suffering in the Mountains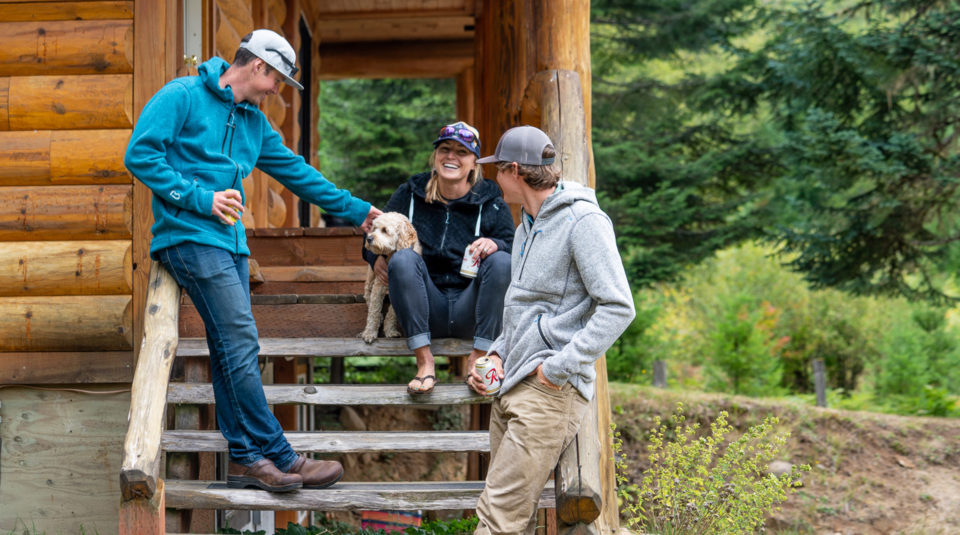 Services
Branding Strategy, Design,
UI/UX, Feature Sets, Landing Pages,
Website Development & Maintenance
Objectives
To aid in the exploration of the brand evolution from Mtn Logic to Bight Gear and expand the footprint for the ongoing growth of the company and products.
Solutions
Design elements that enhance the brand profile, create user experiences that provide ease of use and decision making as well as presenting the culture and values of the Bight Gear team.
Results
A platform for offering their focused quality products that carry the Whittaker name and history of raising the bar of mountaineering and exploration. They have created a rugged, durable, fashionable and practical line of expedition wear for a demanding market. As usual, they are up to the task.
www.bightgear.com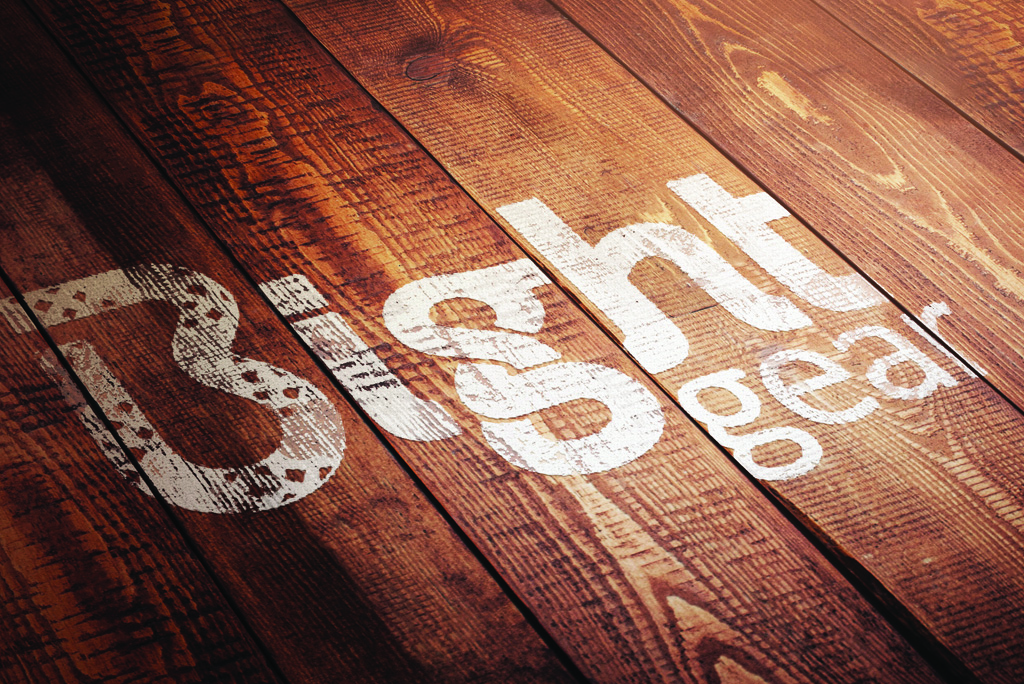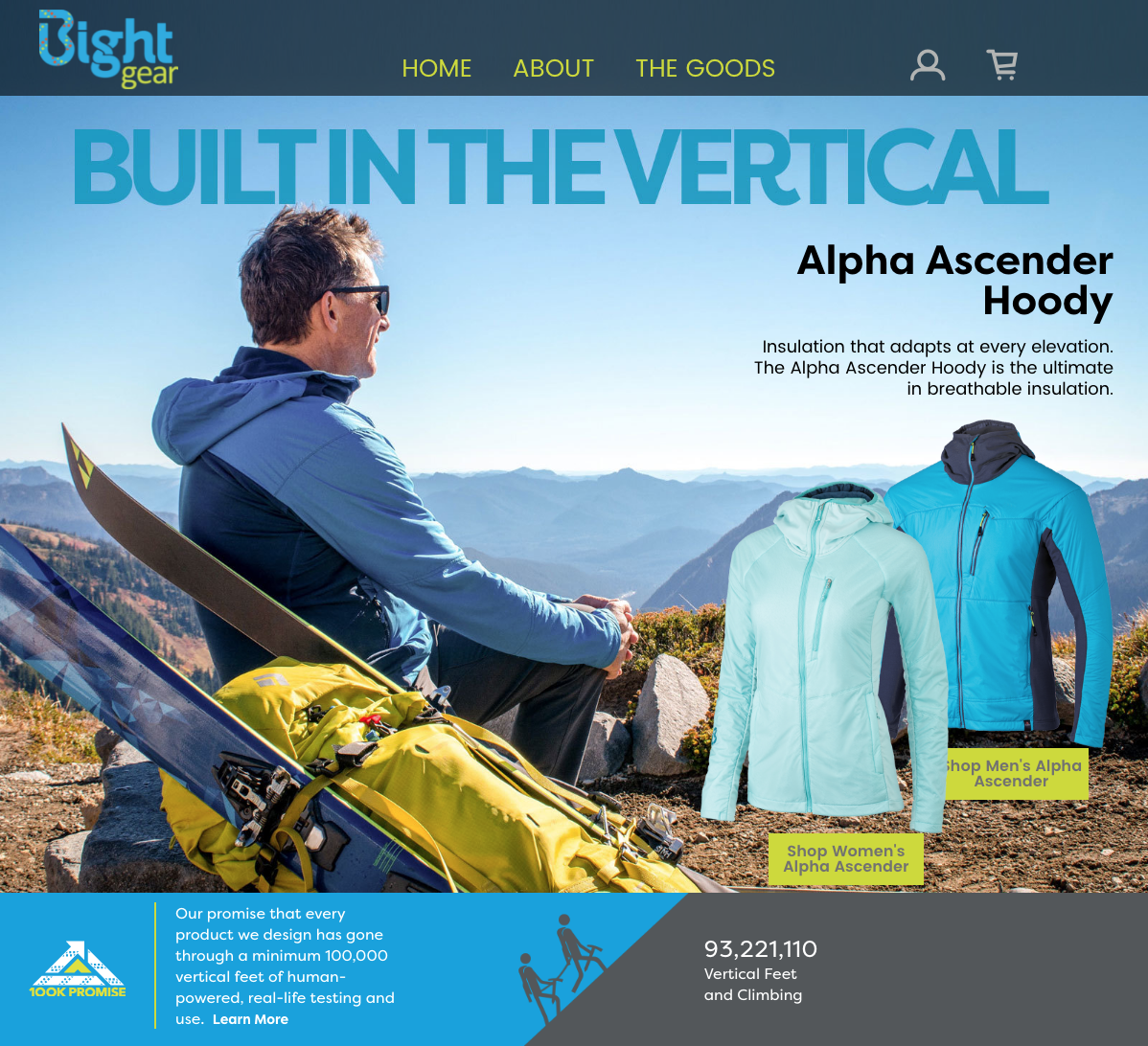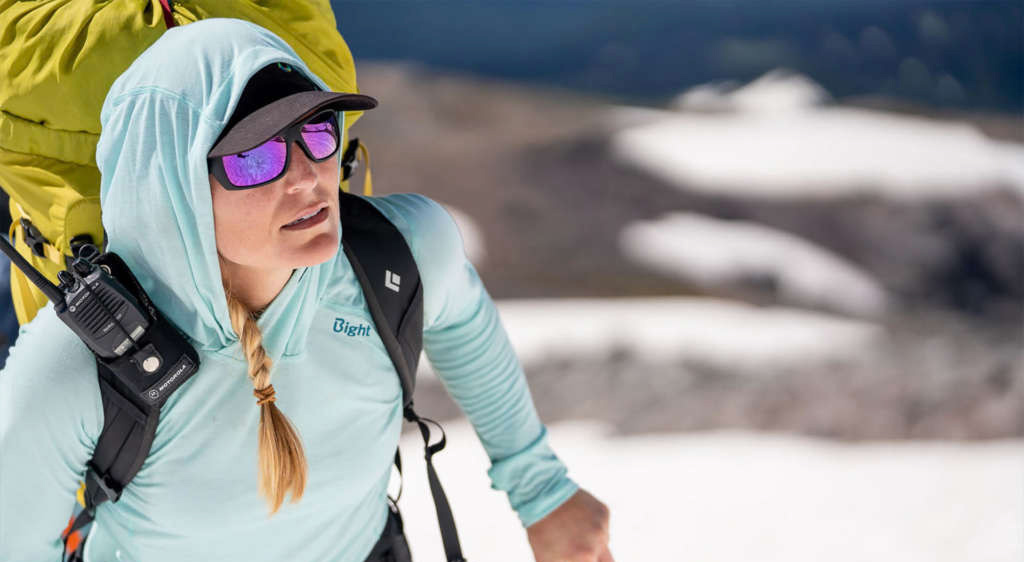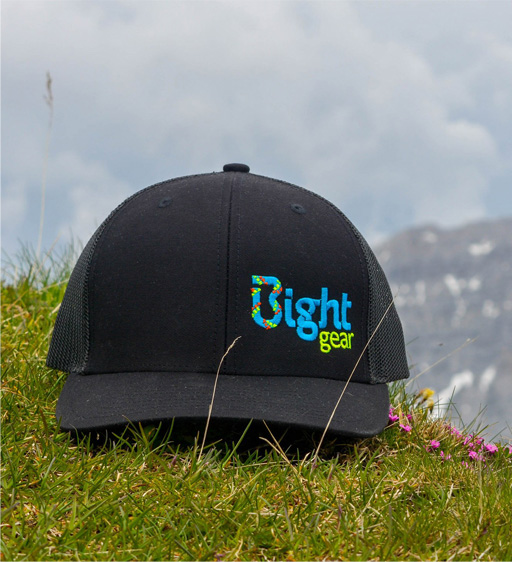 About Bight Gear
Life's too damn short to spend a single minute of any adventure hot, cold, sweaty, or annoyed by poorly placed zippers. Whether you're a mountain guide (like us) or a weekend warrior (we do that, too), comfort equals enjoyment. But comfort also equals safety: In an alpine environment, a comfortable climber is a confident one, and that can make or break your climb.
That's why we take our job so seriously: Because you depend on us like a climber relies on his or her rope partner. Our mission is to build functional, durable alpine workwear that's so dependable you'll never think twice about wearing it. Sounds easy, but it isn't.
Gear development is often driven by corporate mentality, marketing fads, and superficial testing. Not at Bight. We've flipped the script and empower working climbers and guides to design our apparel. They hump loads in it, sweat in it, suffer in it, and celebrate in it. They know how it should function when shit gets real – and when you spill that post-summit beer. The result is reasonably priced clothing that thrives in any conditions.
At its core, Bight is more than a business. It's a calling and a labor of love, led by a small team of mountain-crazed craftspeople obsessively dedicated to one goal: reducing suffering in the mountains.
Wear and Test Program
All of our testing is human-powered. That's where we got our start, and that's still how we validate every piece we make. The RMI guide team is the foundation of this process. They wear prototype gear all around the world, and give us honest (sometimes brutal) feedback. That's okay, though, because we're here to get it right and improvement is a continuous cycle. Our Wear Test Program exists for that reason. Because "good enough" rarely is.
WEAR TESTING BY THE NUMBERS
• 2016 – Over 1.2 Million vertical feet of wear testing by our guide team of primary fabrics used in 76 sample prototypes to build 19 different styles.
• 2017 – Reached over 48 million vertical feet of wear testing and use of 143 prototypes by our team of 60+ guides, and thousands of RMI climbers on Mt. Rainier.
• 2018 – Project Vertical was born and we logged a mind-boggling 100 million vertical feet (and counting) of human-powered testing to date on mountains and outdoor playgrounds around the world.
• 2019 – New fabrics and prototypes continue to be added to our roster for our team of guides to beat up and try to "break." It's how our new styles are born and it takes time (and lots of climbing uphill!), but the mountains don't compromise so we're not about to either.
Through Whittaker Mountaineering's rental program, we tracked the elevation statistics of every RMI guide and client who wore Bight Gear. Daily elevation totals were collected, cross-referenced, and totaled, allowing us to track exactly how far each piece  of gear went. This was how we achieved the staggering 100,000 Million vertical feet of Bight Gear validation.
TESTIMONIAL
"Bäst has been awesome to work with! They helped us with a site transition/rebuild that presented some challenges which they helped us work through to produce a website that can be managed more efficiently and allows us to be more dynamic with updates as we grow. Thanks Bäst!"
Jessica Mathews – Mountain Guide and Administrator