WTA/SAP
Branding, Design, Home, Web
Global leader in women's professional sports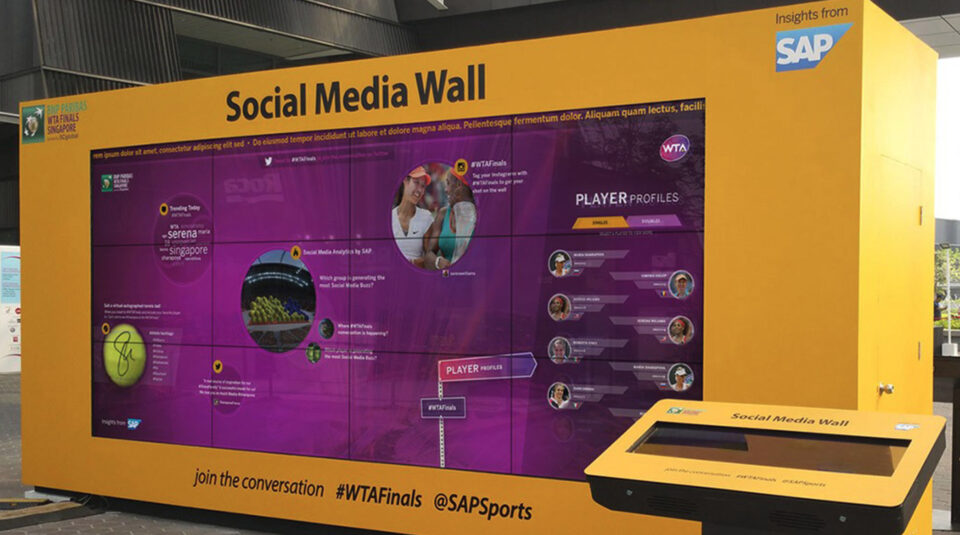 About
Founded by Billie Jean King in 1973 on the principle of equal opportunity, the WTA is the global leader in women's professional sports. The WTA is one of the world's most recognizable and high-profile sports leagues, consisting of more than 1650 players representing approximately 85 nations, all competing to earn WTA rankings points and prestigious tournament titles. The WTA Tour comprises of over 50 events and four Grand Slams, spanning six continents and nearly 30 countries and regions with a global audience of over 700 million. The Tour culminates with the Shiseido WTA Finals Shenzhen, honoring the season's top singles and doubles players based on the final standings of the Porsche Race to Shenzhen leaderboard. Further information on the WTA can be found at wtatennis.com.
Main Features
Branding & Identity
Developing product designs for multi-user interactive displays, monuments, and digital assets for tournament information and promotion.
UI/UX Development
Design and develop an interactive navigation that is optimized for multiple simutanious screen touches.
Creative Services
Creating design solutions and user experience strategies for better interaction that raise awareness about the tournament and players.
Content Organization
Visually driven layouts created inf user experiences and engaging interactions.