Zerorez
Auto Wraps, Branding, Design, Home, UI/UX, Web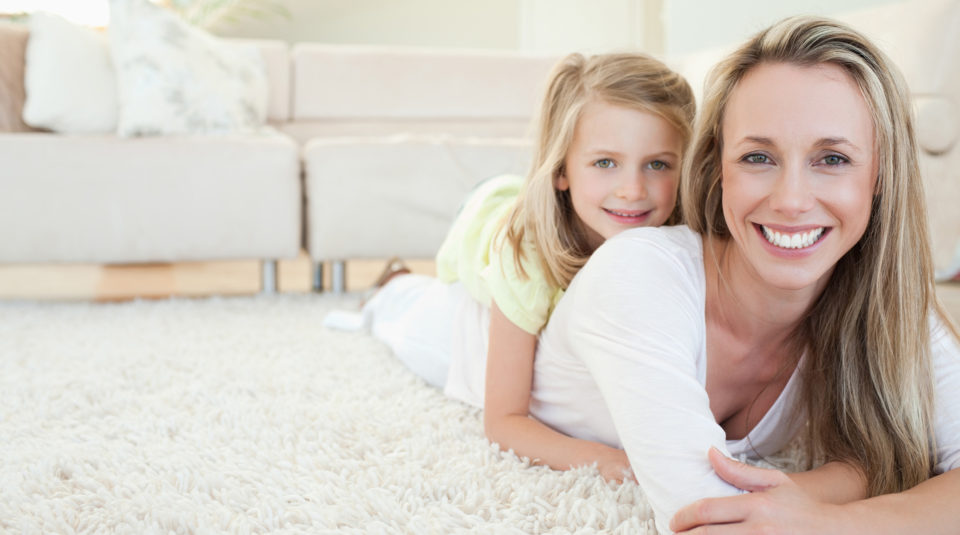 About
Zerorez® is pleased to offer its state-of-the-art, revolutionary and patented cleaning process. This unique cleaning process produces superior results, making it an excellent choice for soiled carpets. We specialize in cleaning carpet, tile, stone, upholstery, area rugs, hard surfaces, pet treatment, mattresses, granite, and automobiles for homes and businesses in Chatham County, Beaufort County, Bryan County, Bulloch County, Jasper County, Effingham County, Liberty County, Glynn County. Using our patented zr process™ that includes Powered Water®, Zerorez® provides an environment-friendly clean also leaves no smell. This green clean sanitizes and is safe for kids and pets. We do NOT use soaps or harsh chemicals to clean. No residue means your carpets stay Cleaner Longer®. Our trained technicians are certified, background checked, and provide great customer service. Zerorez® is the right way to clean®!
Visit Website
Main Features
Branding & Identity
Develop product designs for packaging, labeling, and digital assets for promotion.
Web Development
Design and develop a website that is optimized for mobile and desktop use.
Creative Services
Creating options, opportunities and design solutions that are developed through evaluation of your company's goals and marketing strategies for better reach and awareness.
Content Management
CMS driven site for easy content management and features to promote the local brews and food.
Feel The Zr Difference
We believe that a healthy home starts with clean carpets. Nothing cleans more thoroughly or protects
your investment better than the revolutionary, patented and GREEN Zerorez® cleaning process. Our
professional technicians use the patented Zr process™ to solve the industry's top concerns.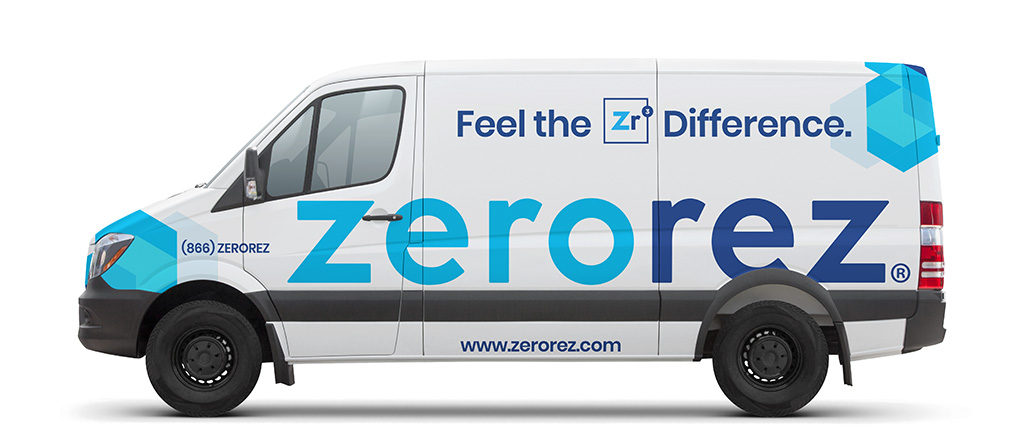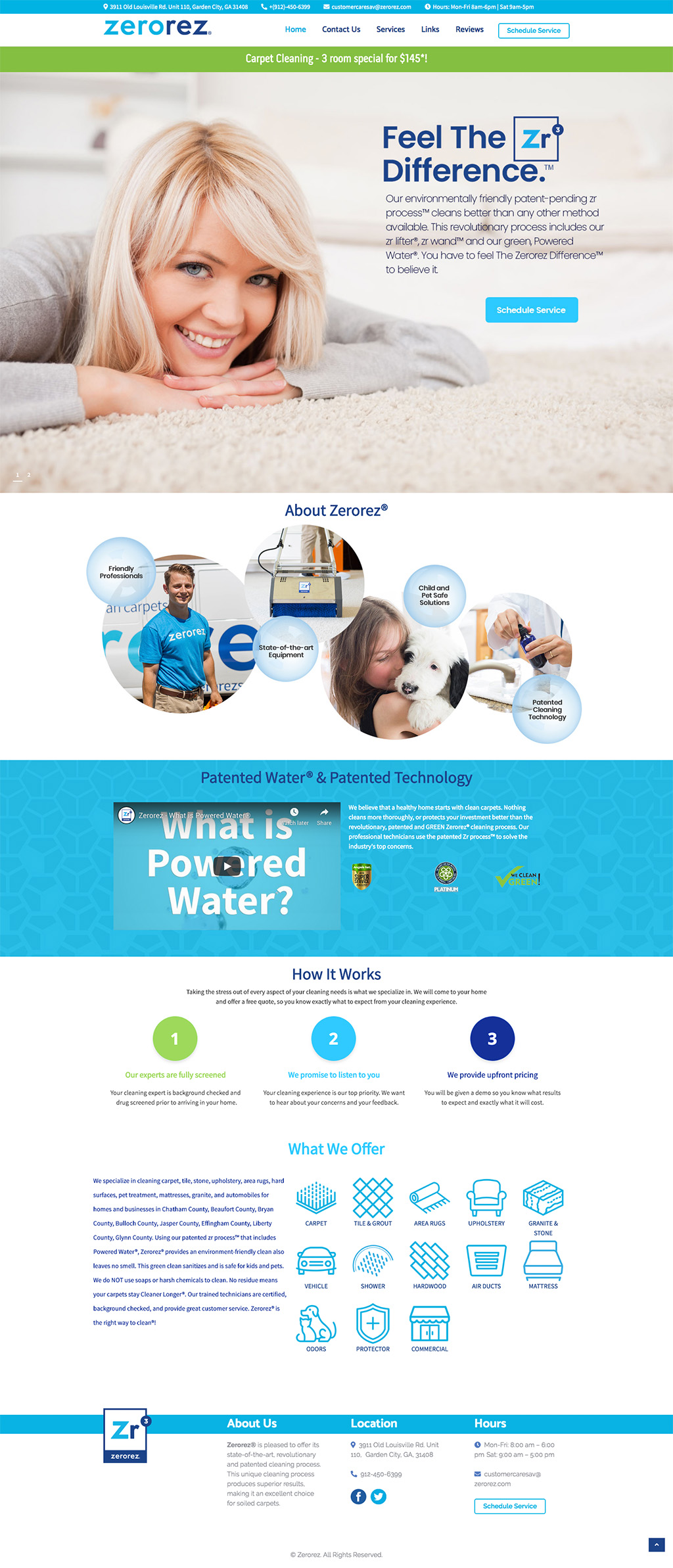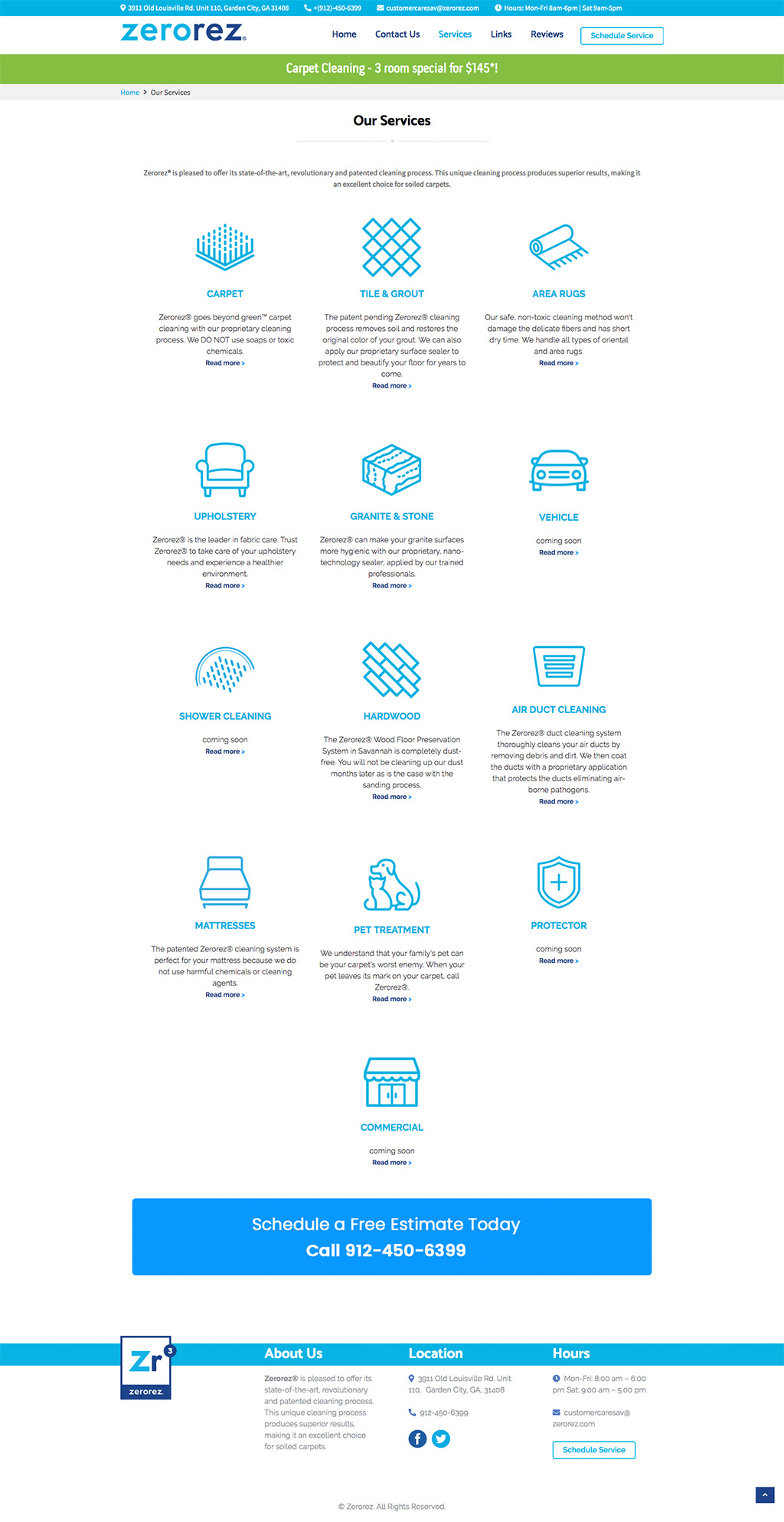 What they say
"What a fabulous job!!! Upholstery, carpets… everything looks amazing. I have posted your company on our Berkeley Hall website telling everyone about you. Thank you so much."
Robin Millard

"Job well done. 4 rooms and when dry soft not sticky. Have been using them for years. Service man very accommodating and took care to put up corner guards. Moved bar stools for me."


"They always do a good job – they arrive on time and get the job done right. They offer a variety of services and the price is right!"


"Fast appointment Paul was courteous, very knowledgeable and the zero residue cleaning is wonderful. No gummy feel to the carpet. It dried quickly and looks great being super clean."
F. McDonough