The reality of modern marketing is that it's more conversational than ever. Social media, video, SMS, AI, etc., have made it even easier to actually talk with, instead of at, your customers.
In a world where consumers distrust media and advertising, personalized experiences and conversational marketing will set you up to lead in digital experience, call center and retail service and customer satisfaction. This in turn increases your conversion rates, as well as cross- and up-selling opportunities with decreased sales cycle churn and increased revenue and build strong relationships, improved customer loyalty and elevated brand reputation.
Social Media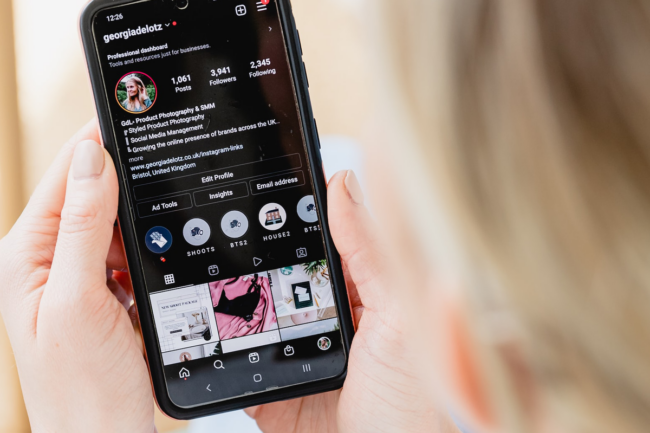 Social media is the OG of conversational marketing, and done well, it invites and encourages users to contribute to the conversation with user generated content (UGC). UGC builds trust and credibility in the market. When consumers of your brand begin sharing positive content about your brand with their networks, you leverage their relationships to build trust with new audiences. Consumers today are more likely to buy from you if UGC about you screams, "this brand is authentic and trustworthy."
UGC is particularly well suited to lifestyle brands. Users posting images of themselves using your product or service changes the messaging from one-way (you to them) to multi-verse (them to everyone they know, plus anyone following a fabulous hashtag).
National Geographic is one of the best examples of UGC done right. Using the hashtag #WanderlustContest, Nat Geo offered a one-week stay at Yosemite National Park to the winner of their Wanderlust Project campaign, which raised their engagement on Instagram while encouraging outdoor travel. Generating nearly 70,000 posts, it worked because it was authentic to their brand of exploration and beautiful photography and it spoke to the passions of their audience, while providing actual insight into consumer behaviors and interests.
Social Messaging
With the sheer numbers of people consuming social media, brands simply must execute sound social media strategies to engage audiences. Yet, gone are the days when employees can manage social interactions across multiple platforms themselves. Enter social messaging platforms.
Take look at the numbers of some of the most popular – and powerful – messaging platforms:
WhatsApp – owned by Facebook, this platform boasts more than 2 billion users globally
Messenger – also owned by Facebook has a worldwide user base of 1.2 billion
WeChat – if you're doing business in Asia, this platform has over a billion users
Instagram DM – Instagram is the most popular and most downloaded app on the market. Consumers can engage publicly on Instagram, but DMs offer private, business-to-consumer interaction. Over 150 million people exchange DMs with businesses every month.
How to choose which platform? The key is to understand why and how your buyers want to chat with you. Are they looking for technical support? Customer Service? Product information? Once you know why you can begin to research how.
Solid research and planning into the whys and hows of social messaging will reap many rewards – improved customer service and brand reputation, increased sales and loyalty and deepened personal relationships with your customers.
AI-Powered Optimization
Artificial intelligence is the technology behind many services. With AI, customer interactions can bust through corporate silos – AI can pull conversations from sales, customer care and marketing with consumers to optimize campaigns and increase sales by making it easy for customers to achieve more in fewer steps.
AI works across digital support channels like email, social, apps and websites by learning your systems and pulling information from tools you already use, like your CRM, automating up to 60% of your customer care operations.
Be sure to have human back up – sometimes you really need a human solution to your customer's problem. All the AI in the world won't help if you can't solve their problems.
Push Notifications
Push notifications get you in front of your consumers through digital notifications or mobile apps. More than 7.26 billion people use cell phones worldwide. With well-crafted push notification strategies, you can increase engagement with your app by 88%, get people back to your website and complete those abandoned cart purchases. It's important to note that Android has fewer restrictions than Apple for push notification marketing.
Browser notifications are alerts marketers use without having an app. Visitors give permission to receive these alerts when visiting websites. These could include discounts, specials, and content updates to your website.
Use these notifications when someone has viewed a product on your site, read an article or post or spent a set amount of time on the site. Set them up at certain touch points in your transactions – through order tracking, when checking out, or in the case of an out-of-stock product or an upcoming product launch.
Email Marketing
We couldn't explore conversational marketing without touching on email marketing. A recent article from LinkedIn reported 4 billion daily users of email – more than double that of Facebook. The majority of online users are now mobile, and they prefer emailed brand communications. And lastly, more than a third of major brands are increasing email budgets, due to an ROI of $36 per every $1 spent on email marketing.
GDPR (the EU's General Data Protection Regulation) and stricter privacy laws have dented the potency of email marketing and younger audiences favor other methods of communication with fewer touchpoints when engaging brands, but it's important that 75% of Baby Boomers, 72% of Gen X, 64% of Millennials and 60% of Gen Z still like email.
Marketing requires research, planning and stellar implementation
As always with any marketing plan, you must do your research. Don't run after bright, shiny new objects without understanding first and foremost – who is your audience and how do they wish to be reached? Remember you don't have to do ALL of the things because in all reality, you can't. Pick the ones that best suit your budget, your buyers' personas and your capacity to manage them.
With solid research under your belt, you can now begin to plan for implementation – What are your top 3 to 5 SMART objectives for your marketing plan? what does success look like to you? How are you going to measure it? How do all the pieces fit together? Who is responsible for which deliverables? What is your timeline?
If your implementation plan is strong, go for it! Put all the pieces into play, then measure, evaluate, tweak, and rake in the profits!
---
Author: Kathie Taylor, APR | IPSM
Notes: Photo credits to @maltehelmhold, @georgia-de-lotz,  and @brettjordan